Self-Serve Car Wash and Vacuums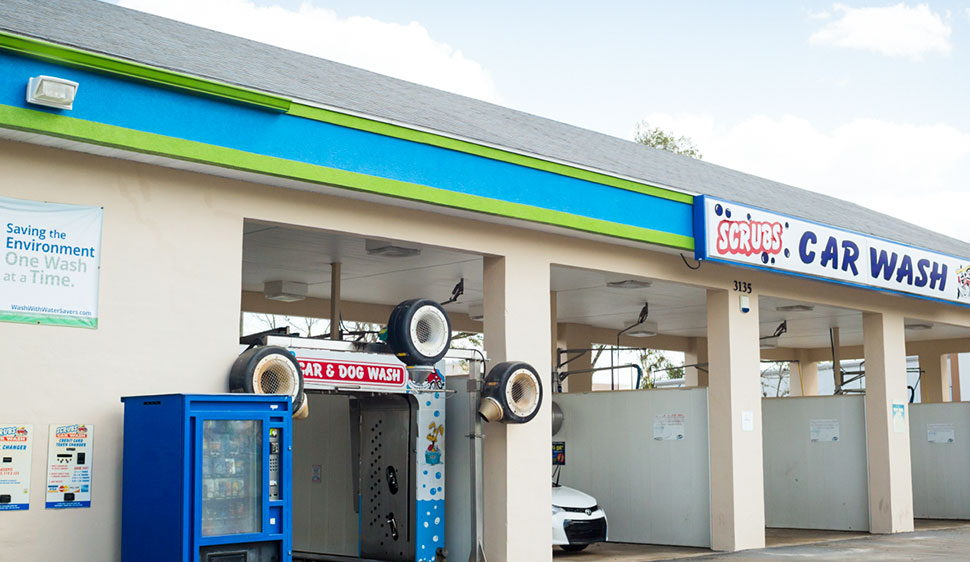 $3 FOR 5 MINUTES
Our self-service carwash bays offer everything you need to drive away looking your best. Easy payment options allow you to drive up and get busy with no hastle. Payment options:
Credit Cards

Cash

Coins

Scrubs Tokens
Touch4Wash Membership Package
$24.95 per Month
Download the Touch4Wash app and start saving today! With our $24.95 Self Service Membership Package, you get ten 15-minute washes per 30 days.
Simply download the Touch4Wash app, find Scrubs, then select our self-service membership to save big on your monthly car washes! Receive a $10 credit for new accounts plus $5 credits for new referrals.
Touch4Wash App
SELF-SERVICE BAY OFFERINGS
Tire and Engine Cleaner
Fast-Acting Nitro Blend Wheel and Tire Cleaner — Nitro Blast is a concentrated, fast-acting, high foaming tire and wheel cleaner
Bug Remover
The best remover on the market today! Fast-acting solvent blend quickly penetrates and liquifies insect remains. Product rinses easily and freely. Safe for all finishes when used at proper dilution.
Low Pressure Pre-Soak
Provides excellent cleaning and high foam
High Pressure Soap
High pressure soap penetrates and loosens road soil and bug residues without scrubbing.
Foaming Brush
Our hog's hair brushes will not scratch your vehicle. Our specialized grape ape shampoo will penetrate and loosen road soil and bug residue.
High Pressure Rinse
Removes Wheel/Tire Cleaner, Bug Remover and Pre-Soak, helps prep the vehicle for the Triple Shine and Clear Coat Treatments
PolyShell TripleRinse
Kleer Kote Sealer Wax is an excellent protectant designed for rapid water beading
Clear Coat Protectant
Scented wax blast formula contains a blend of protectants that leaves a high shine on vehicle surface. Fast beading and pleasant scent.
Spot Free Rinse
Spot-Free water will rinse away all residual chemical and city or mineral laden water (including reclaim water) and allow the entire vehicle including all glass, chrome and painted areas to dry perfectly Spot-Free!
$2 FOR 6 MINUTES
A clean car doesn't stop at a spotless exterior. Give your car the clean it deserves with our 3 vacuum offerings. Whether you need a high power super vacuum for tough to reach dirt, a shampoo unit to get rid of troublesome stains, or a fresh new scent to go along with your fresh look, we have what you need!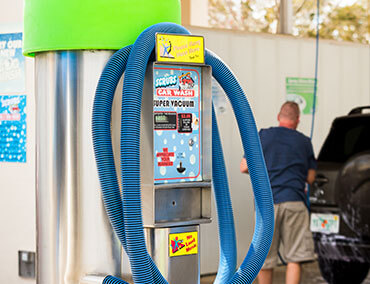 8 Super Vacuums

Choose any of these high power vacuums and make cleaning those hard to reach areas of your floorboard a breeze.

2 Vacuum and Shampoo Combo Units

These Vacuums feature a spot removal and shampoo system to get rid of those troublesome stains and bring new life to your cars interior.

2 Vacuum and Fragrance Combo Units

Drive away with your car looking and smelling as fresh as the day you bought it. Fragrances: Wild Cherry, Baby Powder, New Car, Pina Colada, Strawberry, Vanilla.